How a Home Security System Keeps Your Home Safe This Holiday Season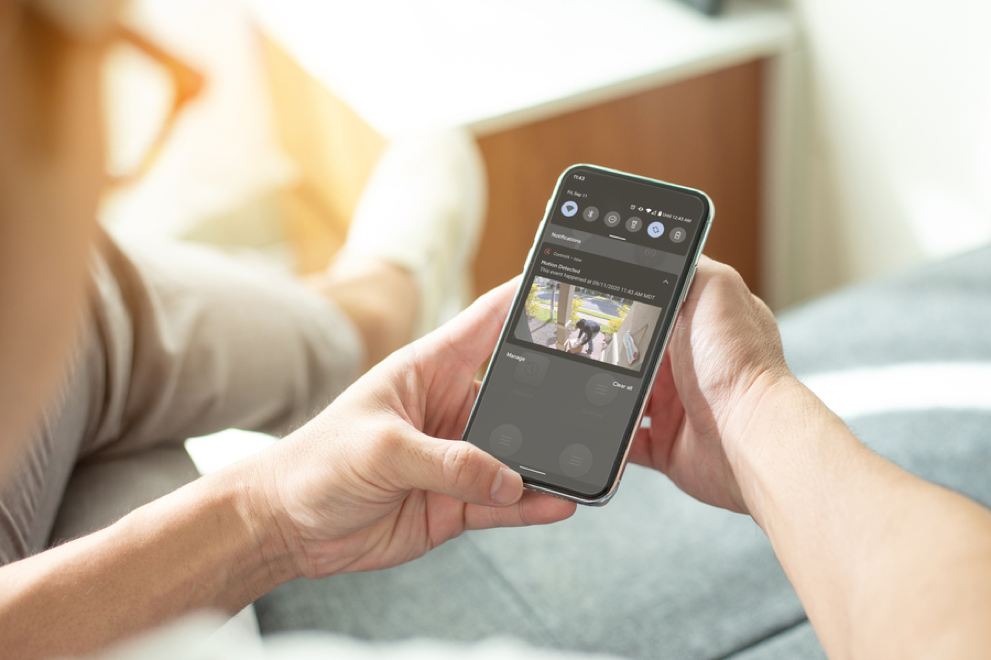 A Home Security System Makes for Safe Holiday Travels
With the advancement of smart home technology, it's easier than ever to see how the many potential benefits for our daily lives. And perhaps there is none greater than the benefit of a home security system.
Going away for the holidays? Using motion detection technology and remote monitoring systems, Acoustical Vision will install a home security system that lets you know everything that's going on in and around your home, no matter if you're just across town in Oak Brook, IL, or a thousand miles away.
Clients of Acoustical Vision can rest easy this holiday season when they're visiting friends and family knowing that our home security systems are providing 24-hour protection for their home.
SEE ALSO: 2 Important Reasons You Should Install a Top-Notch Home Security System
Peace of Mind for the Holidays
In the past, when many of us went away for the holidays, we had a friend house sit for us or asked a neighbor to keep an eye on the place, which probably offered little comfort.
But with a professional home security system, there's no need to ask a friend or neighbor. Once you've had monitoring devices installed into your home you can receive instant alerts on your laptop, or through a smartphone app, when anything suspicious happens this winter.
It's even great if you're going on a short trip and leaving your teenage kids home. Without having to nag them with frequent texts, your home security system will be able to let you know when they leave the house and when they arrive home safely that night.
When you, or the kids, have forgotten to lock a door or close the garage, you'll be notified through your smartphone app. And then from that same app, you'll be able to secure your garage, lock your doors, and arm your system.
More Ideas on Traveling During the Holidays
Prepare Your Home Before You Leave
Make sure there are no fire hazards before you leave your home. Check all of your smoke alarms before you leave to make sure everything is working properly. If you have a security system, check motion detectors, and monitoring equipment. Call your monitoring company for any last-minute safety tips, and make sure indoor trees are watered regularly. Needles can get dry and catch fire easily.
Make Sure You Keep Track of Packages
This year, you'll likely be receiving more gifts than ever before via mail. Whether you are home or spending time with family this holiday season, our home security systems make it easy to keep track of your gifts at all times.
With high-end video doorbells like Control4's Chime, you'll receive a notification any time there is a package at your door. Through two-way communication, you can interact with the delivery person directly and even let them in remotely so they can safely leave the package inside your garage.
We understand if you don't want to be monitoring surveillance at all times during the holidays. Our security systems also offer ongoing security and surveillance logs so you can look through your history to check in on important packages you may have missed.
Learn More About Acoustical Visions' Home Security System Solutions
Let our teamwork with you to find the best home security system that meets your needs. Contact Acoustical Vision here to get started.